inspired by spaghetti westerns, Grand Teton National Park (2016)

Anchor Graphics residency (2002)

16mm film frame from Hojas de Maiz (2002)

performing John Cage's Song Books w/Cornelius Cardew Choir (2010)
Michael Zelner

Rrose: A Leaflet Plugin

16mm film frame from Hojas de Maiz (2002)

performing Matmos' Just Waves at Bottom of the Hill (2011)
Michael Zelner

de Young Art Center, pinhole photograph (2005)
Forward. March.
Tech. Hard to believe, but I'm doing Operations Research again. Briefly. Also unveiling a few web projects in the next month or two.
Arts. A Roll for Peter, the multi-maker, 16mm, black & white tribute to filmmaker Peter Hutton (1944-2016), orchestrated by Jennifer Reeves & Mark Street, is well into its North American tour of 20 cities. Californians should know that it will screen in Oakland on 13 March, in Los Angeles on 18 March, and in San Francisco on 1 April.
With the Cornelius Cardew Choir, I'll participate in a performance of Paragraph 2 of Cardew's The Great Learning on 12 March and, over the weekend of 25 & 26 March, in two performances of Rent Romus' Road to Aacheron.
Always looking for new projects/opportunities; please be in touch.
❧
---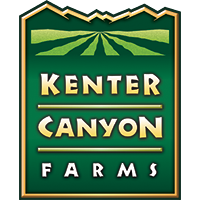 Kenter Canyon Farms
November saw the launch of a completely redesigned and much-expanded site for Kenter Canyon Farms, a Southern California family farm that grows organic lettuces & greens, herbs, and fruits & vegetables. The site, built using Jekyll and ZURB Foundation, overflows with detailed and delicious recipes–believe me, I photographed and tasted them all–alongside a sampling of press from throughout their history and an interactive map showing the locations of the farmers' markets and retail locations where their produce is sold.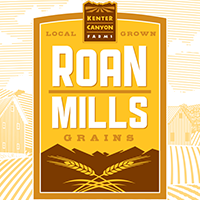 Roan Mills
September brought the launch of a completely redesigned site for Roan Mills, a farmer/miller/baker/pasta maker based in Southern California. The site, which I built using Jekyll and ZURB Foundation, provides descriptions of each of those four Roan Mills initiatives and presents a full catalog of their product offerings, alongside recipes, press, and a map showing the locations of the farmers' markets where they sell as well as their soon-to-be-open bakery. I had the excellent good fortune to be able to photograph (& taste through) all their products and recipes.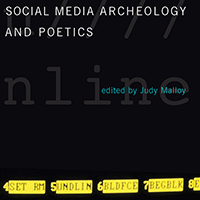 Megabytes at Kilofeet: The Telluride Ideas Festival and InfoZone
I knew something was up when, in September 2014, some old friends contacted me about a period of time long past. Turned out they were both drafting contributions to a volume entitled Social Media Archeology and Poetics, edited by Judy Malloy, another old friend. The MIT Press brought it out in August 2016 and, being under the impression I get namechecked in the Community Networking section, I decided to dust off an article I wrote after returning from the Telluride Ideas Festival in July 1993. It resided on the WELLgopher for many years and came out on paper, lightly edited, in Fringe Ware Review #3 (ISSN 1069-5656).