inspired by spaghetti westerns, Grand Teton National Park (2016)

Anchor Graphics residency (2002)

16mm film frame from Hojas de Maiz (2002)

performing John Cage's Song Books w/Cornelius Cardew Choir (2010)
Michael Zelner

Rrose: A Leaflet Plugin

16mm film frame from Hojas de Maiz (2002)

performing Matmos' Just Waves at Bottom of the Hill (2011)
Michael Zelner

de Young Art Center, pinhole photograph (2005)
Doings.
Tech. Just launched, a redesigned & expanded website for Kenter Canyon Farms, a leading Southern California organic grower. It's a companion site to the one I built for their grains-focused subsidiary, Roan Mills, launched in September. Unwrapping a few more projects before 2016 is over…
Maps. Attended the North American Cartographic Information Society annual meeting in Colorado Springs. Didn't present but got to spend time with maps & those who make them; took side trips to visit friends & family.
Arts. Contributed 100' of 16mm black & white film to A Roll for Peter, a tribute to the late Peter Hutton that screened at Bard College and in the Mono No Aware festival in Brooklyn. As a member of the Long Tone Choir, I participated in Continuum, a 15 hr performance out on Mare Island and, as a member of the Cornelius Cardew Choir, I participated in Kim Anno's 90 Miles from Paradise which, as part of Flying Under the Radar, was webcast with performances at Rio de Janeiro's Museum of Modern Art.
Always looking for new projects/opportunities; please be in touch.
❧
---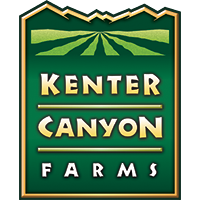 Kenter Canyon Farms
November saw the launch of a completely redesigned and much-expanded site for Kenter Canyon Farms, a Southern California family farm that grows organic lettuces & greens, herbs, and fruits & vegetables. The site, built using Jekyll and ZURB Foundation, overflows with detailed and delicious recipes–believe me, I photographed and tasted them all–alongside a sampling of press from throughout their history and an interactive map showing the locations of the farmers' markets and retail locations where their produce is sold.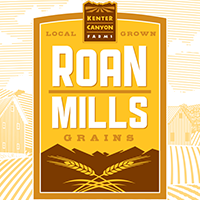 Roan Mills
September brought the launch of a completely redesigned site for Roan Mills, a farmer/miller/baker/pasta maker based in Southern California. The site, which I built using Jekyll and ZURB Foundation, provides descriptions of each of those four Roan Mills initiatives and presents a full catalog of their product offerings, alongside recipes, press, and a map showing the locations of the farmers' markets where they sell as well as their soon-to-be-open bakery. I had the excellent good fortune to be able to photograph (& taste through) all their products and recipes.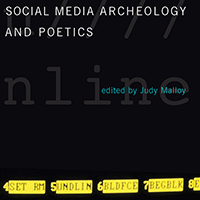 Megabytes at Kilofeet: The Telluride Ideas Festival and InfoZone
I knew something was up when, in September 2014, some old friends contacted me about a period of time long past. Turned out they were both drafting contributions to a volume entitled Social Media Archeology and Poetics, edited by Judy Malloy, another old friend. The MIT Press brought it out in August 2016 and, being under the impression I get namechecked in the Community Networking section, I decided to dust off an article I wrote after returning from the Telluride Ideas Festival in July 1993. It resided on the WELLgopher for many years and came out on paper, lightly edited, in Fringe Ware Review #3 (ISSN 1069-5656).