John Wesley, who passed away in February of this year, truly had a style all his own. I became a fan through being exposed to his work in Lucy Lippard's Pop Art and jumped when I had the opportunity in 2000 to acquire this fairly early (1968) original painting.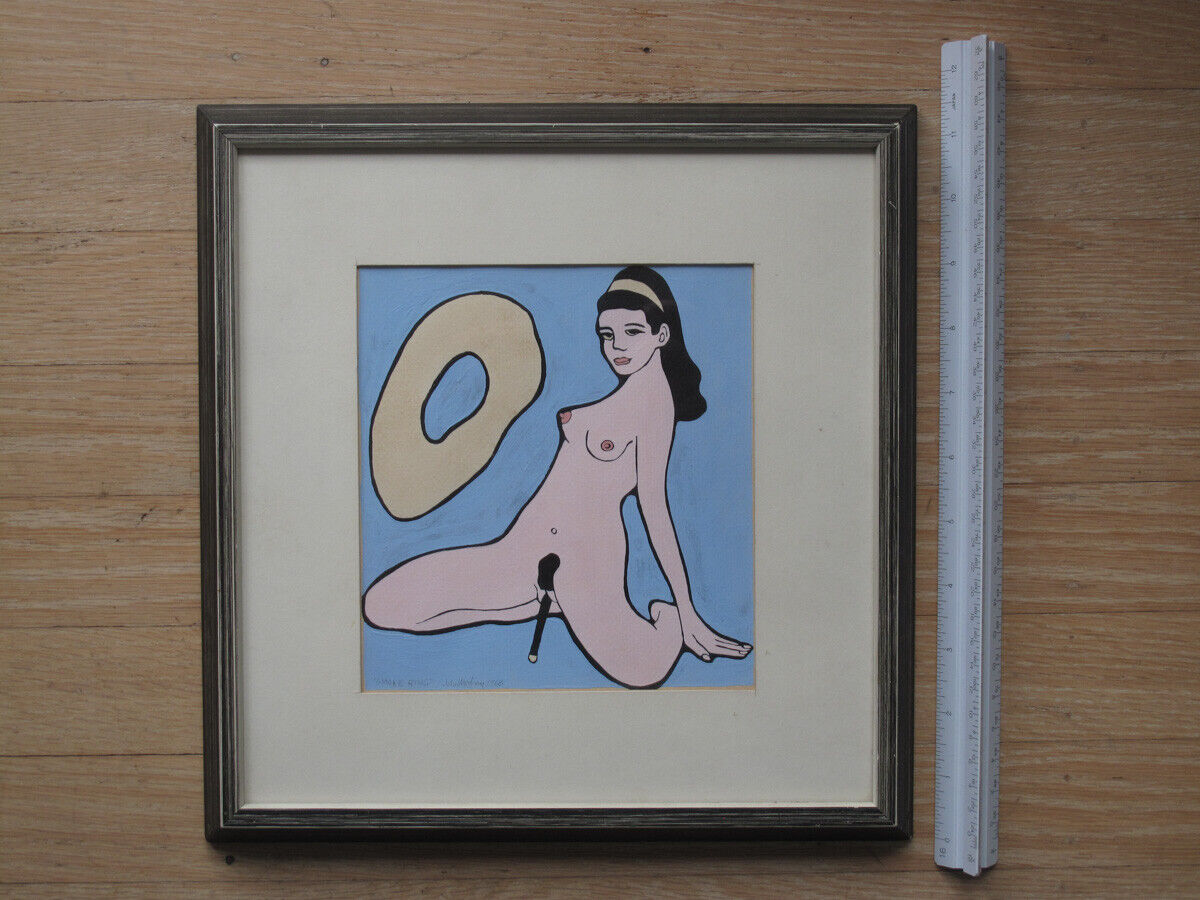 Wesley is often categorized as a Pop painter due to his flat style and occasional appropriation of characters from comics (e.g., Donald Duck, Dagwood and Blondie Bumstead). Due to his palette, and perhaps his personality, he was embraced by Minimalists and since 2004 there has been a building dedicated to his work at Chinati, founded by Donald Judd, in Marfa, Texas. Others have discussed his work in terms of Surrealism or radical intimacy. Perhaps the largest segment of his output does deal with eroticism and intimacy; another deals with insignia and historical militarism.
Wesley was the subject of an extensive retrospective at New York's PS1 MoMA in 2000, an even larger retrospective at Venice's Fondazione Giorgio Cini in 2009 (150+ works from private collections and museums), and in 2014 was commissioned to create a billboard-sized work that appeared alongside the High Line in Chelsea. He is represented by Fredericks and Freiser Gallery and had multiple shows in Los Angeles at the David Kordansky Gallery. His work is in the collections of countless modern art museums worldwide.
It's very easy to find out more about him via Internet search as long as you include the word "painter" along with his name, which is shared with other historical figures. I've included some resources at the end of this listing.
This painting, "Smoke Ring", is from 1968. It was part of the Kronhausen Collection of Erotic Art and was exhibited at their Museum of Erotic Art (1970-1973) near Union Square in San Francisco. (Phyllis and Eberhard Kronhausen, a husband-and-wife team of sexologists, were quite interesting characters and also worthy of an Internet search.) A Southern California collector acquired it at the Phillips auction of their collection in March, 1979, and I acquired it from them in 2000.
The painted image is slightly less than 6.5" high by 6.0" wide. It is framed under glass and the frame is 11.5" high by 11.0" wide. I have never examined it outside of the frame and it remains as it was when I purchased it. I have always kept it away from direct light and it's been in a flatfile most of the time I've owned it.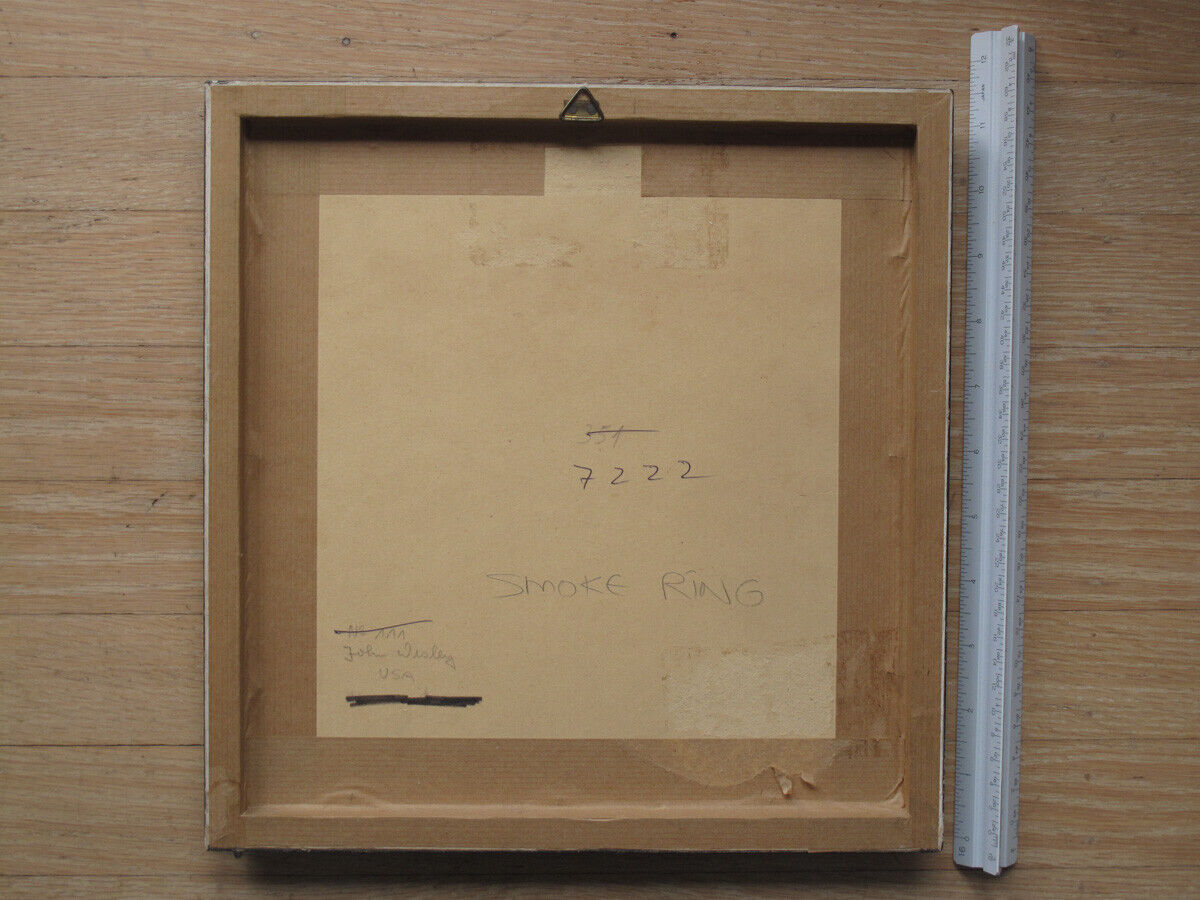 Please let me know if you have any questions.