Blog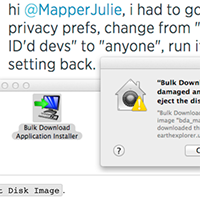 27 Aug 2014
Harsh? Fair enough. But it is a direct quote from what one friend said to another when the latter asked about incorporating aerial imagery from the USGS EarthExplorer site.
I'm not going to take EarthExplorer to task for their imagery, and I'm not even going to take them to task for requiring the use of their Bulk Download Application to download a...
geo OS X USGS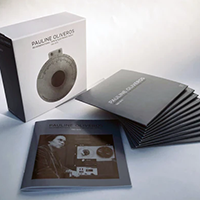 27 Aug 2014
Listening to Pauline Oliveros' Reverberations: Tape & Electronic Music 1961-1970, newly arrived.
Unearthing my 16mm print of Renga which will screen at ATA tonight as part of a friend's 50th birthday screening. An unannounced program, but $free and open, please drop by after 7:30p if you're in the neighborhood.
Revising slides for a workshop I'm running at FOSS4G in...
Deep Listening experimental film FOSS4G geo NACIS Pauline Oliveros